NEW Author Pics (2005-2006)
Okay, I said I'd give my friends a chance to help narrow down my choices for my brand NEW author picture for this site - and probably all my others too. So here goes!
I've narrowed down my choices out of two films full or about 50 shots. Out of those I picked a handful where I liked my expression and the shadows weren't too bad. I'm afraid we did get a problem with shadow behind my head.
I'd picked eight as my final choices, but those are from three basic poses/shots. I'll throw in two more I think of as "maybes" and then you can look them over and vote in the form below, which sends me an email. [That form has since been removed].

#1 (looking up)




#2 wearing black -
with fingers to my chin

.


#3 - with floral top




# 4- in lighter green suit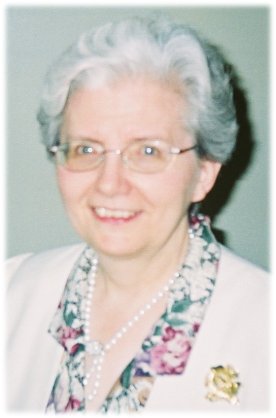 #5 - floral top with white suit


By the way, the pearls are special. They are salt-water pearls my sister, Elsie, sent from Qatar, when she was teaching at the university there last year. She said that pearl divers went down into the ocean for these pearls; they are not cultured pearls, and these need to be worn often next to the skin, so they keep their lustre.
Which best shows me as the business owner of this site, and ready to make friends and influence people?
Incidentally, do you wonder what I looked like in earlier eras of my life? Find those pictures of my life HERE
Sigh! Yes, it is time for new, more current author photos . . . . Soon!
Arbour Pages: Photos of My Parents ~ Dad at 90 ~~ Day of Dad's Funeral ~~ New Author Pics (2005-2006) ~~ Friendship - About Helping Your Friend Succeed ~~ Defining Mentor or Merea ~~ Let me learn English and READ! ~~ What it Takes to Write for Kids ~~ Writing Tips ~~ Publishing Tips for Do-It-Yourself-ers ~~ Successful Goal setting Spiritual Retreat ~~ Come Tour Hague, my Hometown~~ Arbour Index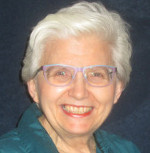 Ruth Marlene Friesen
The Responsible One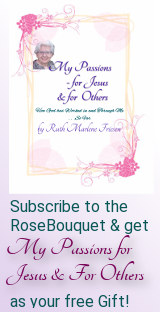 Author Card
Privacy Promises ~~ Sitemap
Ruthe's Secret Roses (official site)
©2001-2022 Ruth Marlene Friesen
Saskatoon, Saskatchewan, Canada