New Home of My RoseBouquet
(Note: there have been massive attacks on WordPress (blog) sites in 2020. I got quite weary of fighting them off, so decided to move my posts and pages back to just ordinary webpages again. Like I've been building since 1999, except that now I use Responsive Design methods so the pages can be easily seen from any electronic device. In making this move I've discovered that many other web developers who grew up only knowing how to do WordPress websites are now making the switch to "static" sites too - because they are faster and more secure! So now I don't have to apologize for this decision. It is the best one possible! - Thank You, Lord!)
So this is the new home page or index to My RoseBouquet. You will normally find my most recent or current weekly posts here. But the following week I will move them to a permanent page of their own, and replace them with the new Current post here.
I'm moving my most evergreen articles of the past year or so here to this location. Those that were temporary, that is, referring to some event, or announced one up-coming, but which has past, will not be set up here. (What's the point? Would you eat last month's left-overs?)
Go to the Archives Index if you wish to check for an older article from 2020. Otherwise, watch for announcements of new e-books that I expect to produce that will share the best of the older issues. At the moment there are 905 issues of the RoseBouquet that was published as blog posts, as an xml file (for Feed Readers), and as an ezine emailed to my subscribers.
Your best move, if you are afraid of forgetting to come back here every week, just subscribe to the RoseBouquet, and it will come to you by email. Sure. Why not? It's Free and painless!
______________________________________
<*><*><*><*><*><*><*><*><*><*><*><*>
RoseBouquet - About and FOR Friends of
Ruthe's Secret Roses. (Ezine edition)
________________________________________
<*><*><*><*><*><*><*><*><*><*><*><*>
#935 vol.21 July 27, 2021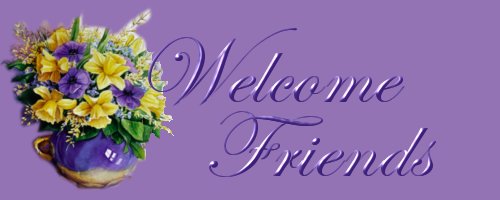 At My Place: Sort'a Fixin' for Company
Since about the middle of last week, I've been thinking over if this coming weekend is when I should invite some friends over. Most of my flowers are in bloom now, and as I've often said, the best time to show off my garden is about the end of July or the beginining of August. After that it reaches it's peak, and then many of the plants start dying down. Especially if they have born their veggies and flowers already.
Well, I've only been able to eat some green onion in salads, and some spinach leaves in sandwiches, but, the flowers are thriving. (Besides, I can think of something to celebrate).
However, if like me, you have not been keeping your place spotless and ready for company at any moment, you will understand how suddenly I'm thinking thoughts like:
- How long will it take me to clean up the patio areas around the back steps.
- Hey, the garden needs weeding again!
- What if they come through the house? I've got these photos spread out for scanning, and the genealogy charts that I need to sort and file yet. (Gardening trumps house-cleaning most summer Saturdays, especially when my energy comes in short spurts).
- Gasp! I should have some food and beverages handy too. What will I make and for how many?
Some friends, (God bless 'em!) won't notice - or just don't mention any messes they notice.
But I am sure there are some who think an older woman has nothing to do all day but putz around, tidying up and cleaning all surfaces at least once a day. If that lifestyle is in my future, I'm putting it off as long as possible!
I like to remind myself, and sometimes friends if I think they can take my honesty - that I am not a retired ol' biddy with nothing to do but clean CLEAN & C-L-E-A-N! In hopes that someone will drop in for a visit. I'm a full-time business woman putting in 13 or more hours a day on that work. I do set aside about half an hour (Monday thru Friday), for yard work as my way of keeping up my exercise/health, and I do my dishes once a day. Saturdays are my domestic day when I do laundry, allow an hour to water all my aloe vera and Christmas cactii, and then do some serious garden/yard projects, plus some housework after my nap. By about 8 or 9 pm. I'm quite ready to sit quietly in front of the computer and do stuff that involves only my active mind and my nimble fingers.
So I am puzzling each day now on how much work I can sneak in - in advance of Saturday evening and Sunday. When will I be sure that I'll be ready for company so I can start inviting them?
If I don't make it for this weekend - maybe next weekend will be easier on me, and I may have more flowers blooming by then. I may even have zucchini and cucumbers to share by then.
Also. The forecast indicates that next week the temperatures will be around 27 C instead of 32 C... See, I do have a backup plan. No need to fret - just move slowly and deliberately ahead.
___________________________________________
The RoseBouquet is a weekly Ezine of Ruthes-SecretRoses.com
You can also get The RoseBouquet as an RSS feed in your news Reader.
Just paste in this link; Ruthes-SecretRoses.com/RoseBouquet.xml
Better still: subscribe to the Ezine here:
https://Ruthes-SecretRoses.com/rb/Subscribe-to-Ezine-Edition-of-RoseBouquet.shtml
_______________________________________________
What's New: One Sister May Move Closer to Me
Just in the last couple of days, my youngest sister, who lives in Ontario, has been calling and asking for the rental rates in apartments here in Saskatoon. She seems to be seriously considering moving here.
From experience I know that moving to another province can be quite expensive. I haven't had time to do any research for her - but urged her to do so online.
She is not quite retirement age yet, so that she could collect her Canada Pension, and probably Old Age Security payments. However, she does get a Disability Pension, and has recently been diagnosed with Parkinsons. I guess now thoughts of being nearer to family members are crowding in on her.
I have no idea just how or how soon this might happen. But it is sure something to pray about!
<*> TIPS & SOLUTIONS: <*>
How to Keep Cool on a Hot Day
Last week I asked how you, my reader, keep cool on a hot day. One friend nearby sent me this tip:
"For cooling down, I often put a wrapped ice pack on my neck or back. That tends to be a wonderful way to cool off when it gets so hot."
Yes, I can see that would! But how many of us think of such an idea in the midst sof a heat wave?
~~~~~~~~~~~~~
This reminds me to ask for more practical tips of all kinds. Some weeks I have to really think hard to come up with a tip that I haven't already used here. If you have some, I'll be glad to collect them in a text file and check there whenever I am stumped for ideas. :) Please and Thank you!
~~~~~~~~~~~~~