New Home of My RoseBouquet
(Note: there have been massive attacks on WordPress (blog) sites in 2020. I got quite weary of fighting them off, so decided to move my posts and pages back to just ordinary webpages again. Like I've been building since 1999, except that now I use Responsive Design methods so the pages can be easily seen from any electronic device. In making this move I've discovered that many other web developers who grew up only knowing how to do WordPress websites are now making the switch to "static" sites too - because they are faster and more secure! So now I don't have to apologize for this decision. It is the best one possible! - Thank You, Lord!)
So this is the new home page or index to My RoseBouquet. You will normally find my most recent or current weekly posts here. But the following week I will move them to a permanent page of their own, and replace them with the new Current post here.
I'm moving my most evergreen articles of the past year or so here to this location. Those that were temporary, that is, referring to some event, or announced one up-coming, but which has past, will not be set up here. (What's the point? Would you eat last month's left-overs?)
Go to the Archives Index if you wish to check for an older article from 2020. Otherwise, watch for announcements of new e-books that I expect to produce that will share the best of the older issues. At the moment there are 905 issues of the RoseBouquet that was published as blog posts, as an xml file (for Feed Readers), and as an ezine emailed to my subscribers.
Your best move, if you are afraid of forgetting to come back here every week, just subscribe to the RoseBouquet, and it will come to you by email. Sure. Why not? It's Free and painless!
______________________________________
<*><*><*><*><*><*><*><*><*><*><*><*>
RoseBouquet - About and FOR Friends of
Ruthe's Secret Roses. (Ezine edition)
________________________________________
<*><*><*><*><*><*><*><*><*><*><*><*>
#960 vol.21 January 18, 2022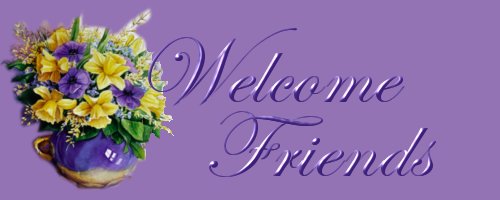 At My Place: Winter is Back; But I'm Safe!
It sure was nice to have those 3-4 days of mild temperatures and sunshine. Even my furnace relaxed and stopped rousing itself to roar and blow more hot air up the vents every 15-20 minutes.
However, I heard on the radio this morning that the places south of the Transcanada Highway have almost every road blocked with too much snow. They were advising to stay put wherever you are. This is also true in parts of the USA. I feel sorry for them; I know being snow-bound is not good news.
So when I looked out the windows and saw that we only have about 2 cm of snow and it is laid down as gently as a silk sheet, I know I should be grateful, even though our temperatures are up to -18C.
Now I am extra thankful to God for the business work agenda I have which I can do safely from right here in front of my desktop computer. I really don't have to think about going out except for Church on Sunday and eventually maybe for more groceries.
Of course, I know this may not be true for you. YOU may have to go out to work - unless you can prove that your roads are all blocked. My sincere sympathies to you in such cases. May the LORD open up the roads for you when you need them most, and may you be able to accomplish the work you have been given to do.
IF you are given a situation where you cannot leave home, decide to accept it as a gift and try to use it wisely. It is not going to last too long. If nothing else, take a good long nap. (I heard the other day from a doctor on a medical Youtube video, that common things like getting some sunshine on your face, or getting enough sleep will help boost your immunity. Ah-ha! Free health remedies!)
___________________________________________
The RoseBouquet is a weekly Ezine of Ruthes-SecretRoses.com
You can also get The RoseBouquet as an RSS feed in your news Reader.
Just paste in this link; Ruthes-SecretRoses.com/RoseBouquet.xml
Better still: subscribe to the Ezine here:
https://Ruthes-SecretRoses.com/rb/Subscribe-to-Ezine-Edition-of-RoseBouquet.shtml
_______________________________________________
What's New: Online Challenges Can Be Discouraging - or Fun!
Last week I was excited because I thought the shopping cart was finally installed and ready to work. I was busy the rest of the week with other projects but returned to the shopping cart last night all excited because now I should be able to start stocking it with the models I had already prepared.
Not so. I was able to login to the admin/dashboard at first, but as soon as I tried to make any changes and save them, I was kicked out and the login would not work! What??! I struggled to get it all reset, but the old error message showed up, so that first problem is not truly resolved. And their support has NOT responded to me. I admit to getting rather discouraged.
I went back to looking over the possible shopping cart systems I could install, and I saw short-comings in all of them. It would almost appear I have to solve this original problem - all by myself?
Ah, but this morning I turned to the LORD, and He showed me in more verses to remind me to lean on HIM. HE has all the answers.
Of course that is not the only project I'm working on. The big one looming before me is the rebuilding of the site that I first started in 1999 and which has over 1000 pages. But I've learned so much more about how a site should be structured and every page should point back to the main purpose of the site. So I've been spending my mornings (except for my RoseBouquet Tuesdays) and the first hour or two of the afternoon, on assessing the true purpose of this site, and how I shall make every section relate to my novel and contribute to a focus on it. As I see this taking shape I began to get quite excited with anticipation.
This may well take 5-6 months, but wow, if I can start to sell my novel - and also some devotional type of ebooks that connect to the theme, this is going to be a powerful website!
Yesterday afternoon I was designing some background images for this re-born site, and I came up with 4 ideas. Now I'll have to do some trial pages to see which I like best. Or, if I can't decide, I may have to choose some for specific sections of the site. I like variety. I like roses. I think I'm going to have a good time with this project! Besides, if I allow myself to play with those rose graphics in GIMP another day or two I may have ideas for most of the sections to have their own look n' feel!
<*> TIPS & SOLUTIONS: <*>
Three Meals from One Cup of Rice
Do you ever have to make a small amount of food last much longer than usual?
As a frugal single I have discovered that I can make three meals from one cup of rice. Of course, if you are cooking for a family of several people, you can change your catch phrase to "one cup of rice for every three people around the table."
How do I figure this?
Well, when I'm thinking ahead, and see that I'm low on some meats, or other basic ingredients, my next thought it, "Well, I can boil some rice, and by the time I come back into the kitchen I'll have the basic materials for 3 more meals." I have a number of possibilties.
1. The boiled rice will fill my medium pot up to about 2/3 full. I divide that into 3 Tupperware containers. Two I put in the fridge for future meals. I use the one right away for a stir-fry meal, where I chop up one clove of garlic and part of an onion, and toss them into the medium-sized frying pan with some olive oil. If I have some meat handy, already-chopped, or easily chopped into bite-size pieces, I toss them in too.
If I have veggies handy, as left-overs in the fridge, or in a bag of frozen veggies in the freezer, I add a handful or two to the pan.
If I am short of things to add, I don't mind just adding some scrambled eggs, and some spices and herbs. My favourite being summer savory. If it still looks like it needs something more, I will crumble into the mix a slice or two of cheese. In no time it is ready to slide into a plate for my meal!
2. The above can be changed with many variations, and it will often surprise you at how good it tastes.
3. Another option is to mix a quick pudding mix, and some cut up fruit. Or, just a few spoons full of yogurt and some cut up fruit. That could also be frozen berries, tossed into the stir-fry long enough to get defrosted. This may seem more like a desert meal, but hey, it is healthy and filling!
~~~~~~~~~~~~~