New Home of My RoseBouquet
I'm moving my most evergreen articles of the past year or so here to this location. Those that were temporary, that is, referring to some event, or announced one up-coming, but which has past, will not be set up here. (What's the point? Would you eat last month's left-overs?)
Go to the Archives Index if you wish to check for an older article from 2020. Otherwise, watch for announcements of new e-books that I expect to produce that will share the best of the older issues. At the moment there are 905 issues of the RoseBouquet that was published as blog posts, as an xml file (for Feed Readers), and as an ezine emailed to my subscribers.
Your best move, if you are afraid of forgetting to come back here every week, just subscribe to the RoseBouquet, and it will come to you by email. Sure. Why not? It's Free and painless!
______________________________________
<*><*><*><*><*><*><*><*><*><*><*><*>
RoseBouquet - About and FOR Friends of
Ruthe's Secret Roses. (Ezine edition)
________________________________________
<*><*><*><*><*><*><*><*><*><*><*><*>
#995 vol.22 September 20, 2022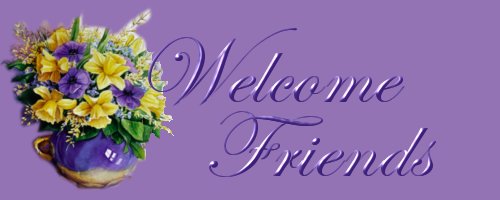 At My Place: Waiting for People to Buy my Aloe Vera Plants
Yes, I managed to get most of my aloe vera plants repotted, and set up nicely in the front porch. I even spray-painted several dozen yogurt containers - some in blue and some in beige, for the smaller pups or younger aloe plants. Then I have put some of the very smallest ones in plastic glasses so I can give them away as freebies to those who buy the largest plants.
Yesterday morning I was still scrambling around to get some last minute touches done, and a sign with the prices on them for the wall. I also posted about this sale on Facebook and on Kijiji.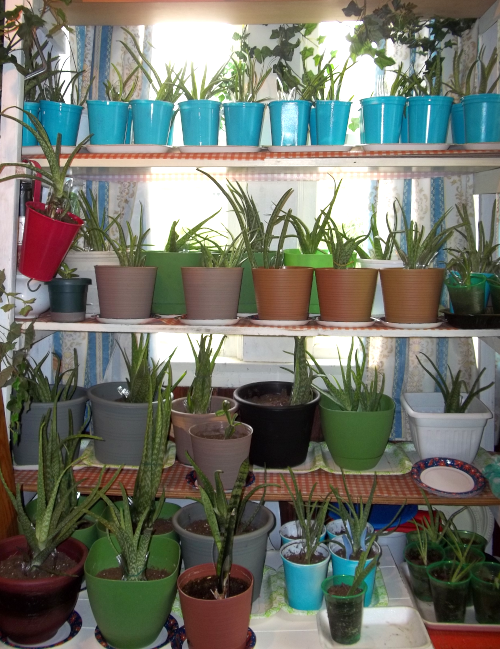 But I waited all day and got no customers at the door.
I have a chiropractor appointment this afternoon at 2 pm so I plan to zip out and be back as soon as possible.
However, I've added a warning to my announcements that a city crew is coming to repave this street starting tomorrow and hoping to finish on Saturday. That means that potential buyers have to park on Ave. I North, or on Ave. J North, and walk about a block or so to come to my place.
Ah, I made a "Plants Sale" sign a few years ago. I need to find that and lean it on the tree near the street. Maybe the paving crew will come to buy some plants - at least.
I'm including a photo here I took yesterday of how the front porch looks with 3 shelves full of plants.
My plants already filled all my windows... what will I do if I have to bring them all in and find places for them by my windows? (With the repotting they have multiplied and take more space!) I cringe at the thought that I may have to throw some out! My conscience cries out "No! No!"
___________________________________________
The RoseBouquet is a weekly Ezine of Ruthes-SecretRoses.com
You can also get The RoseBouquet as an RSS feed in your news Reader.
Just paste in this link; Ruthes-SecretRoses.com/RoseBouquet.xml
Better still: subscribe to the Ezine here:
https://Ruthes-SecretRoses.com/rb/Subscribe-to-Ezine-Edition-of-RoseBouquet.shtml
_______________________________________________
What's New: All For Want of Yellow Toner
Only two subscribers wrote to ask for the Garden Tour PDF file last week. (Hmmm... ? Maybe I don't have as many loyal readers of the RoseBouquet as I'd thought!)
But I have a list of some friends who don't have computers or email, who will be thrilled to get these 9 pages of photos in them mail. Unfortunately, Sunday evening when I was busy printing them out - or starting to... the printer suddenly balked. The only reason it gave was that I am out of yellow toner.
I checked in the basement and I still have 2 cyan (blue) and 1 magenta, but no yellow or black toner. So I ordered a complete set of four, but they are not to arrive until Friday. So those letters will have to wait.
My list of other friends I could reach by email was twice as long. But then, because I was so eager to get my plant sale on the way, that has stalled too. I will try to send out a few each day, but because of my busy business and gardening and repotting of plants agendas, that will not get finished until this coming Sunday.
I know it is time for the seasons to change, and I'm actually looking forward to having the garden all cleaned up and to be able to stay indoors and just get more work done on my business projects, with the eCommerce site, and the ebooks I want to polish and write, etc.
But... as Mom used to say, "Van al, Dan al." Which translates to: "If you start something, finish it! And that thoroughly!" Even though Mom went to Heaven, 25 years ago, in 1997, her words still push me on to finish these garden and potted plants projects, before it is too late.
Just don't expect to see me with my feet up all winter. I'll only be switching to indoor projects.
<*> TIPS & SOLUTIONS: <*>
A Little Time for Giggles and Laughs
Okay, I do sometimes take some time for giggles and laughs.
Last night just before I was about to shut down the computer and go to bed, I spied a little image and title for a Youtube video off to the side. I got curious, so I clicked on it.
Wow! There was a very attractive Jamiacan woman talking about 10 Recession-proof business ideas that never fail. It didn't take me long to realize she was making jokes and talking with her tongue in cheek expressions. Her business ideas were not totally stupid; just witty enough to be good jokes. Her name is Odette Rockhead-Kerr. Which may be a made-up name for a laugh.
Sometimes she had visual effects come over the screen blocking out her face, or images of people walking right in front of her sweeping with a wide broom. I could not help giggling and laughing at her dead-pan antics and expressions.
When the video was done, I noticed that the long line of suggested videos along the right side of the page, had many more by this Odette. I dared not binge watch any more, as it was past my bedtime already, but I left that tab open so I can go back when I can spare a few minutes.
It occurred to me that I know a friend or two who would get a great charge or kick out of this woman's videos. if that's you start with this link: Odette Rockhead-Kerr
~~~~~~~~~~~~~