New Home of My RoseBouquet
I'm moving my most evergreen articles of the past year or so here to this location. Those that were temporary, that is, referring to some event, or announced one up-coming, but which has past, will not be set up here. (What's the point? Would you eat last month's left-overs?)
Go to the Archives Index if you wish to check for an older article from 2020. Otherwise, watch for announcements of new e-books that I expect to produce that will share the best of the older issues. At the moment there are 905 issues of the RoseBouquet that was published as blog posts, as an xml file (for Feed Readers), and as an ezine emailed to my subscribers.
Your best move, if you are afraid of forgetting to come back here every week, just subscribe to the RoseBouquet, and it will come to you by email. Sure. Why not? It's Free and painless!
______________________________________
<*><*><*><*><*><*><*><*><*><*><*><*>
RoseBouquet - About and FOR Friends of
Ruthe's Secret Roses. (Ezine edition)
________________________________________
<*><*><*><*><*><*><*><*><*><*><*><*>
#976 vol.22 May 10, 2022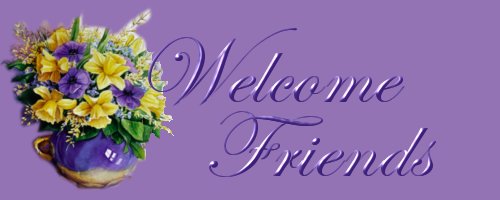 At My Place: Getting My Garden Ready
If you live further south of the 49th parallel, you may have already made your garden for this year. I've been watching the weather and the forecast of temperatures, sort of assuming that Victoria Day weekend was coming up this very next weekend. But I've just checked and I assumed wrong. It is the weekend of May 22-23.
Okay with me. I started last evening to go out for about half an hour's work to prepare my garden. I can see there is enough work to keep me busy for several more such half hours. Well, except for the rainy days. The weathernetwork website shows that we can expect rains the last couple of days this week, and then some more early into next week.
During the winter I had tossed my buckets of compost onto the snow drifts in the garden, but yesterday, I grabbed a spade, dug some holes near each lump of compost and buried them. I also carried off about 10 big bags of leaves from last fall. This morning I saw through the window some 7 or so so that I missed. (Actually, no, I was too winded to carry any more of them!)
There are weeds spouting up all over the garden, so I will be spending some time pulling them up and into garbage bags. This will reduce the weed population to some degree. Still, that is a constant war all summer long.
My neighbour, Rita, came by yesterday to pick up the strawberry red rhubarb plant I'd offered to her. When I moved here in 2007 I brought along Dad's big one that he was so proud of. It disappears in fall, and a few weeks ago, there was no sign of life. But this week a cluster of 4 plants popped up in that spot. I think I'll separate them so that I can have several large plants by the end of summer.
Oh, and the irises that I dug up 2 years ago, which had multiplied from 9 to 43, are now popping up in my borders along the fences, etc., and also in the front flowerbeds. So I believe in another week or two I may have photos of these elegant irises to show off!
One job I can do inside when the rain keeps me indoors, is to sort through my seeds. I did not get that finished in the fall, and I need a fresh sense of what I have, and what I might have to buy yet.
As I told Rita yesterday, I'm a business woman Monday through Friday, a gardener for about half an hour after supper, and a domestic housekeeper on Saturdays. Sometimes I'm surprised myself with how much I get accomplished in these three roles.
If you divide your time between housekeeping and gardening I can only imagine how fine your house looks and how your garden thrives! I wish you every success!
___________________________________________
The RoseBouquet is a weekly Ezine of Ruthes-SecretRoses.com
You can also get The RoseBouquet as an RSS feed in your news Reader.
Just paste in this link; Ruthes-SecretRoses.com/RoseBouquet.xml
Better still: subscribe to the Ezine here:
https://Ruthes-SecretRoses.com/rb/Subscribe-to-Ezine-Edition-of-RoseBouquet.shtml
_______________________________________________
What's New: My Interest in Pinterest
Back on April 19th, I wrote here about gaining an interest in Pinterest for marketing reasons. Well, I've been learning more about how it works, and spent most of an evening last week, exploring the many pins (images) that are there. I think I know what to do, so tonight I plan to start creating my own pins and if they pass my muster, I'll upload them and link them back to the related page that I want visitors to come see and read.
Here's hoping that this will truly bring the visitors to the sites' pages which I have rebuilt to be responsive, and especially to invite people to buy some of my ebooks.
I may even be ready to share some of these images here next week. We'll see how quickly I catch on to how to make really good ones.
<*> TIPS & SOLUTIONS: <*>
Spring-Cleanup of Your Wardrobe
I wasn't sure what to do with the cothes in my home-made dresser/cabinets, until I was looking for something and realized that if I pulled out all the sweaters and clothing that I no longer wear, I would have better room to display the ones I like to use, for quick choosing of a morning.
There were drawers full of patterns for clothes I am not likely to ever use again, so I pulled them out and put into a couple of smaller boxes the ones I would take to the thrift store, and another two for the ones I might still use, but those boxes now go up on a high shelf - and voila! I have just made 2 drawers empty for the new scarves and shawls I got for Christmas!
I recommend such a spirng cleaning session in your wardrobe. You may discover clothes you forgot you had, and can still use, or you can take a batch to the thrift stores and check out their stock for new items that you really could use at this point in your life.
It gets easier to part with the old clothes if you make a resolution only to buy as many items of new-to-you clothing as what you are willing to give up and part with. There's no point in storing items that you can't or won't wear any more!
~~~~~~~~~~~~~