New Home of My RoseBouquet
(Note: there have been massive attacks on WordPress (blog) sites in 2020. I got quite weary of fighting them off, so decided to move my posts and pages back to just ordinary webpages again. Like I've been building since 1999, except that now I use Responsive Design methods so the pages can be easily seen from any electronic device. In making this move I've discovered that many other web developers who grew up only knowing how to do WordPress websites are now making the switch to "static" sites too - because they are faster and more secure! So now I don't have to apologize for this decision. It is the best one possible! - Thank You, Lord!)
So this is the new home page or index to My RoseBouquet. You will normally find my most recent or current weekly posts here. But the following week I will move them to a permanent page of their own, and replace them with the new Current post here.
I'm moving my most evergreen articles of the past year or so here to this location. Those that were temporary, that is, referring to some event, or announced one up-coming, but which has past, will not be set up here. (What's the point? Would you eat last month's left-overs?)
Go to the Archives Index if you wish to check for an older article from 2020. Otherwise, watch for announcements of new e-books that I expect to produce that will share the best of the older issues. At the moment there are 905 issues of the RoseBouquet that was published as blog posts, as an xml file (for Feed Readers), and as an ezine emailed to my subscribers.
Your best move, if you are afraid of forgetting to come back here every week, just subscribe to the RoseBouquet, and it will come to you by email. Sure. Why not? It's Free and painless!
______________________________________
<*><*><*><*><*><*><*><*><*><*><*><*>
RoseBouquet - About and FOR Friends of
Ruthe's Secret Roses. (Ezine edition)
________________________________________
<*><*><*><*><*><*><*><*><*><*><*><*>
#944 vol.21 September 21, 2021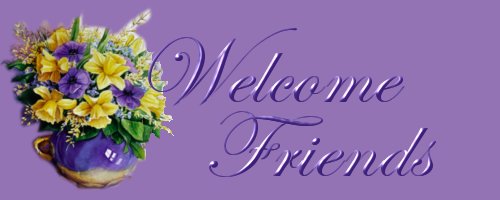 At My Place: Quick Harvest Before Frost!
As I mentioned last week, it is the time of year that we bring in as much as we can harvest - from the fields if we are farmers - from the garden, if we are gardeners.
I was paying attention to weather forecasts to be on guard for when there might be a frost overnight. That happened on Thursday.
So after supper I went out and worked hard to bring in all the tomatoes, green or not, the last few cucumbers, and all 12 of my watermelons! Oh, and the two pumpkins left in the patch.
Then I realized that my aloe vera plants in the front porch would freeze, so I spread newspapers and flyers just inside the inner door and in front of my desks. 16 good-sized plants and the hanging impatiens from outside the front door.
It was interesting to look around in the garden the next day and see that the sunflowers seemed to have survived the best. Their leaves hung down limp, but the flowers were still sunny and looking up at the sun. Most of the rest of the plants had turned grey, brittle in the leaves, or limp. Same thing with the Zinnia leaves. Most of the flowers are still facing upward, but some are hanging their heads. I snipped off still more of those dead flowers to harvest the seeds out of them for next year.
The beets, being underground, are okay. But that is the only crop left to bring in yet. About 2 buckets full.
As for the aloe vera... I rescued the in time and the night time temperatures have been above zero since Thursday but I don't know how long until the next time, so I need to prepare for my aloe vera plant sale real soon, as I don't want to keep lugging them in and then out again.
Oh, and guess what. I tried a small watermelon on Saturday for lunch, and it was nice and sweet. I had another one yesterday. YES! Really sweet and delicious!
___________________________________________
The RoseBouquet is a weekly Ezine of Ruthes-SecretRoses.com
You can also get The RoseBouquet as an RSS feed in your news Reader.
Just paste in this link; Ruthes-SecretRoses.com/RoseBouquet.xml
Better still: subscribe to the Ezine here:
https://Ruthes-SecretRoses.com/rb/Subscribe-to-Ezine-Edition-of-RoseBouquet.shtml
_______________________________________________
What's New: Finding Photos of Trevor
I went on a hunt skimming through 2 bins and some photo albums for photos of Trevor that I could share today. That has really cut back my time to spend here, so I had to set that aside. I did find one of when he was about two and we were all home at Mom & Dad's for our sister Elsie's wedding in 1977. So I'll show you that one here.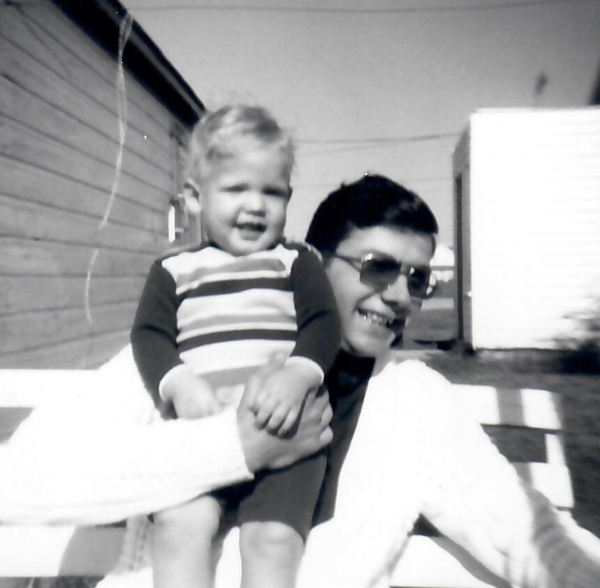 There is also one of him as manager of the Peterbilt plant in Delta on their website. I think it would be okay to copy that and share it here.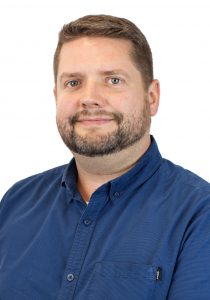 Other than, my news so far is that his funeral will be conducted in the Ross Road Mennonite Church in Surrey, BC., on Friday afternoon. However, due to COVID restrictions they can only accommodate 200 people and since so many knew him and would like to be there, Joanne has decided this will be by invitation only. However there will be a live-stream for those of us who can't make it there.
I heard that my brother Ernie and his wife are starting their drive out towards BC today. They want to go via Edmonton to pick up Ernie's daughter Beth. (Her husband and children will come later just in time for the funeral). But that makes me think they almost have to come up through Saskatoon to get to Edmonton. They have not called to say they will be stopping in to say "Hi" to me, but I'm sort'a expecting that may happen this afternoon. It takes about 10 hours of driving from Winnipeg to Saskatoon. Knowing that Ernie likes to start out very early for long trips, I do rather expect they may just pop by for a few minutes. It is another 6 hours drive from here to Edmonton.
I have not found his obituary online yet, but they may save that for the funeral service.
I may have more to share next week.
<*> TIPS & SOLUTIONS: <*>
Stopping Notifcations
on Your Smart Phone
Last week, subscriber Robin, wrote to answer this question I had raised:
Now, if someone would tell me how to stop all notifications for good on my cell phone, so I can use it as a camera. It's crazy how those notifications fill the screen - just when I'm about to take a photo. Or a video! Grr-rr-r!
It is so easy it made me blush. I had never really understood what Airplane Mode is about. But he informed me that this would stop all transmissions to and from the smart phone, so I can take photos in peace.
Now I did discover on Sunday that when I went to Facebook on my desktop my Messenger was blank. Totally silent. Then it occurred to me that maybe the Airplane Mode had turned off all outgoing messages from the Messenger feature for all my devices. I went back to my phone and turned off Airplane mode and then a few minutes later, I could access Messenger again.
Well! Live n' learn!
~~~~~~~~~~~~~