New Home of My RoseBouquet
Go to the Archives Index if you wish to check for an older article from 2020. Otherwise, watch for announcements of new e-books that I expect to produce that will share the best of the older issues. At the moment there are 905 issues of the RoseBouquet that was published as blog posts, as an xml file (for Feed Readers), and as an ezine emailed to my subscribers.
Your best move, if you are afraid of forgetting to come back here every week, just subscribe to the RoseBouquet, and it will come to you by email. Sure. Why not? It's Free and painless!
______________________________________
<*><*><*><*><*><*><*><*><*><*><*><*>
RoseBouquet - About and FOR Friends of
Ruthe's Secret Roses. (Ezine edition)
________________________________________
<*><*><*><*><*><*><*><*><*><*><*><*>
#1019 vol.22 March 14, 2023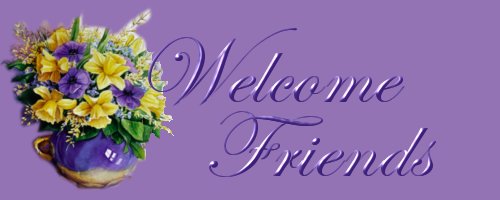 At My Place: Secret Weapon to Frustrate Our Worst Enemy
Do your problems seem to gang up on you at certain periods of your life? I've been feeling in a whirlwind of real problems of late. Let me give you a bit of scene-setting and then share an insight that came to me yesterday while trying to encourage someone else in this predicament also.
The last week of February I began correspondence by email with a woman refugee from the Ukraine, who had managed to get to the small country of Georgia, with her two teen-age children. She has a job in a small restaurant and they are able to live there, and allowed to eat the leftovers at the end of the day. But all three of them have health or medical issues, and she doesn't have enough to meet these bills. I spent 3 days over the end of Feb/start of March to send them what funds I could spare, and finally it appeared that I could send it directly to her bank account via MoneyGram.
Yesterday I discovered it had NOT gone through. I contacted MoneyGram's support, and was told to call an 800# to talk to a live agent. But once he found out that I had never met her in person, only by email, and because they had found people fleecing North Americans from there via MoneyGram,they cancelled the transaction.
I was still feeling devasted about this after supper when I got an email from as pastor in Africa who travels a lot about his country conducing evangelistic and revival meetings. He unloaded his burden for his national people, and how he couldn't keep up with all his opportunities to preach because of the travel expenses.
I wrote back to sympathize with his need, and promised to pray, but as I wrote I began to share some extra notes, that came to me as I wrote. I explained that instead of begging God over and over again for miraculous provisions, we should give our problem to the LORD GOD, and then leave it up to Him to decide how He was going to solve our problem. I pointed out that if God told us ahead of time how He was going to meet our need, Satan might overhear or read that over our shoulder, and that would give him just the cue to run ahead and meet us at the pass, and still prevent us from receiving the blessing God has ready for us.
Yes, I know! I wasn't finished yet when I realized that this was exactly the advice I needed to apply. I went on to say that when Jesus died on the cross Satan must've just about been killed himself with laughter; the Son of God, Jesus, was dead! He had won! Now imagine his shock when on Easter morning, the tomb was found empty - Jesus was alive!
(I once read that Satan can overhear what we say aloud, or read what we write, but what we pray silently in our spirit is kept from him. Not sure if there is a Biblcal reference for this). But this concept helps me to realize that God may deliberately hold back answers to our prayers until the last minute, to thwart our enemy. But this does mean we have to exercise some faith in our GOD and HIS awesome powers!
So this morning I took time to make a list of my current problems, and commit them to the LORD for solutions, and not to fret or try to solve them all by myself - rather to keep pushing myself into a posture of true faith! In each situation.
_________
___________________________________________
The RoseBouquet is a weekly Ezine of Ruthes-SecretRoses.com
You can also get The RoseBouquet as an RSS feed in your news Reader.
Just paste in this link; Ruthes-SecretRoses.com/RoseBouquet.xml
Better still: subscribe to the Ezine here:
https://Ruthes-SecretRoses.com/rb/Subscribe-to-Ezine-Edition-of-RoseBouquet.shtml
_______________________________________________
What's New: A Happy Solution to Last Week's Problem with the RoseBouquet
Okay, you may recall how frustrated I was last week when I couldn't find a way to SEND out the RoseBouquet from inside my new DADAMail system. I finally resorted to just sending it from my own sending email, and listing the subscribers as Bcc (blind carbon copy) to protect your identities.
The next morning I decided to ignore my morning agenda, and go research this matter so I would find out what the answer really was. I spent the whole morning reading/ researching all over the documentation pages that explain how to do anything and everything in DADAMail.
Then I came to some Tutorial videos. All at once my jaw dropped!
There was Justin taking a new user through the steps of sending out an email to their list. He was saying, "When you are sure it looks all ready to go, click this button [send test email]. Well, I had ignored that because I knew my email had already looked good in my text editor; I didn't think I needed to see it again.
But when Justin clicked that button - guess what! - another button appeared in it's place, and it was called [Send Mass Mailing]. So there it was! (I went to test it in my setup and sure enough that is where it was hiding.)
Now I feel rather foolish - yet relieved too. I had almost feared I'd have to look for another list service to use. I think I'll just stay here now. But I must find/make time to put my subscribe form all over my website. I'm just trying to decide what ebook I should offer to sweeten the deal. Maybe I should let them choose from a list of two or three, eh?
If you know of someone who might be interested. Send them to this page; where I have updated the original one to the new list service; Subscribe to Ezine Edition of RoseBouquet
~~~~~~~~~~~~~
First, I should ask, do you know what halva is? It is a sweet paste-like candy. When I grew up in Hague, it was common knowledge that only at Christmas was this treat available in the general store, but my Dad considered it too expensive. He said it was made from camel's milk. Probaby a guess because the containers this halva came in had a small picture of a camel on it.
I've since learned more about it. (Google & I are Pals!) One Jewish woman wrote that it was a candy she grew up with in Israel, and I copied down her recipe, which called for ground up sesame seeds. (No milk of any kind).
Sunday night I came across some YouTube videos and found that you can make halva with ground up and roasted sunflower seeds, or even peanuts. Some of these recipes call for a small amount of sugar syrup to be beaten frothy and then stirred into the seed or nut paste.
Ah-ha! Then I can greatly reduce or even eliminate the sugar content if I make it myself.
One Christmas a few years ago, I had a hankering for halva, and I checked in at any and all grocery stores. I finally found that the Co-op store carried it, but only at Christmas.
It was already January this year when I found myself in a Co-op store, and decided to check. YES! They still had some Halva for sale. Expensive, but I treated myself to two packages.
I have an allergy to sugar that makes my eyelids itch. Before I was done I knew there was sugar in those treats! But now... if I should make them from scratch...!!