eBooks on Offer
eBooks offered from my Sharing Library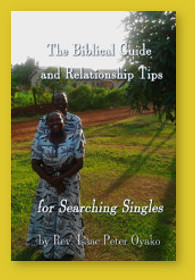 The Biblical Guide and Relationship Tips for Searching Singles
Listen, you have been a searching single long enough! You have wondered if God has given any practical steps for finding a marriage partner? Right?
Yes! His answers are in the Biblical Guide that may be right close to your hands. Ah, but you don't recognize anything in the Bible as applicable to your situation? Is that true?
Here's a great tip for you then - Pastor Isaac Peter Oyako, a well-known Ugandan evangelist and counsellor of young people, with exactly your questions, has written a book that will help you find that advice in the Bible. It will help you understand it clearly, and how positively practical it is if you apply it. God does want you happily married - but on HIS terms.
The book you want and NEED is Oyako's The Biblical Guide and Relationship Tips for Searching Singles! It is available here for $5.00 Cdn., (= about 14,600 Ugandan Shillings) and you can download it as soon as I get the notification and can send you the welcome email and link.
To explore this ebook some more, click this title: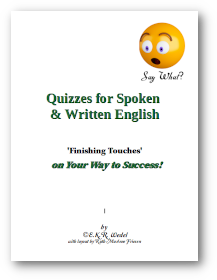 Quizzes for Spoken and Written English for Your Success
Is is possible that your poor English grammar and spelling might embarrass you?
Your family and close friends might be quite forgiving, accepting you as you are. They may not care much about good grammar. But if you have a job which means you speak in public, or you are writing posts online you may find from time to time that someone critizes your English, or makes fun of your flawed sentences. Nowadays, many of us are doing more writing online. Perhaps first just in social media posts, but if you are building a website or hoping to make money with your blog, you do hope the world will read and respond well to what you share.
My friend, Eugene Wedel, and I have put together an ebook of 30 pages with 8 quizzes. Each has 20 sentences and the quizzes start with easy and progress to harder ones. If you want to train yourself, this ebook with quizzes that you can practice and learn from, may be just the ticket to help you on to your goals for success. If you are a teacher or mentor even in a remote class situation, you may wish to to buy the Kit Edition which separates out the quizzes with interactive blanks in the PDF.
Those who have difficulty with these quizzes may just want to do them over and over until they remember the grammar rules that applied.
To explore this ebook further click on this title: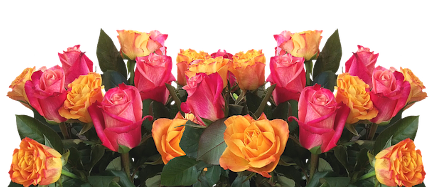 . . . . . . . . . . . . . . . . . . . . . . . . . . . . . . . . . . . . .


. . . . . . . . . . . . . . . . . . . . . . . . . . . . . . . . . . . . .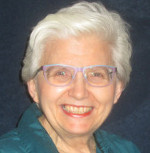 Ruth Marlene Friesen
The Responsible One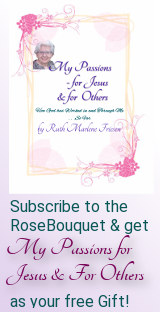 Author Card
Privacy Promises ~~ Sitemap
Ruthe's Secret Roses (official site)
©2001-2022 Ruth Marlene Friesen
Saskatoon, Saskatchewan, Canada