Waking the Dead
by John Eldridge
Published by Thomas Nelson, Inc.
Copyright © 2003 by John Eldridge
ISBN: 0-7852-6553-8
The sub-title, a quote from Saint Irenaeus, sums up the theme of this book; "The glory of God is man fully alive.
Eldridge uses the word heart, where I have learned to use spirit, but he clearly brings out this wonderful truth, this spiritual dimension, which when active in us, makes us truly alive. Alive the way God meant us to be.
It is through our heart, (or spirit as some prefer), that we are able to hear from and commune with God, and we connect with others at the most real level. It is with the heart that we worship God, pray honest prayers, and understand those around us.
Here Eldrige, not taking forgranted the reader knows all this, starts from the basics up. He shows how to see with the eyes of our heart, and what exactly is the heart of all things in us.
Because of the fall of the human race, we cannot be fully alive until we are ransomed and restored. However, God has made provision for this, and He helps us discover the glory - the beauty - hidden in our heart.
He says there are four streams of discipline, or ways of developing this new spiritual dimension in our lives, so we can be continually in this state of aliveness. I have not studied this topic in such detail as to know whether there are only four, but these strike me as the main ones I might name too. They are;
1. Walking with God. This is our devotional life, but it extends to whenever we pray, or wait on God, and the times when He guides us, prompts us, or holds us back, and we co-operate in obedience. (Ruthe, the protagonist in my novel is a clear example of this!)
2. Receive God's intimate counsel. I had thought this and the first one were the same, but Eldridge draws some distinction. This is not so much God telling us what to do in the little daily decisions we must make; rather, it is God helping us go through our lives, and deal with issues of the past, and present, and being healed of deep hurts, and made new and mature, so we are far healthier than ever before. I agree, God wants to do this with us!
3. Deep Restoration. I thought this was surely covered in the previous one. They are so closely related, but the author finds another layer deeper in the heart.
4. Spiritual Warefare. There are these constant attacks from the enemy of our hearts, who wants to destroy them, and discourage us to the point of despair. So we need to become spiritually strong and resistant to those attacks and temptations. Since Satan is always looking for us to agree on small matters, so he can take us incrementally, we must constantly be on guard for those little spots where we give in. Perhaps to our own comforts, or shortcuts to hard work.
I'm glad Eldridge has a chapter on integrating these streams. When we do this, then we are truly alive and well, and growing in Christ!
It wasn't a serious problem, but this author really liked to quote passages from The Lord of the Rings and other classic films or stories. I had not seen these movies, so I had to work harder to get the point the examples were making. If you have seen these films it should only enhance your grasp of the principles described here.
I liked the honesty with which Eldridge shares how he has learned to become fully alive, and how he and his wife have committed themselves to helping others to learn the same in small group meetings in their home.
Back to Index of Reviews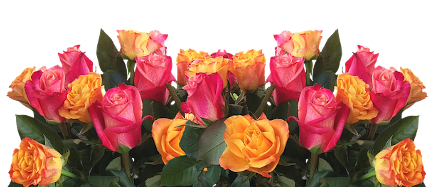 . . . . . . . . . . . . . . . . . . . . . . . . . . . . . . . . . . . . .


. . . . . . . . . . . . . . . . . . . . . . . . . . . . . . . . . . . . .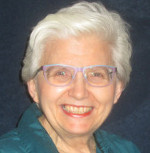 Ruth Marlene Friesen
The Responsible One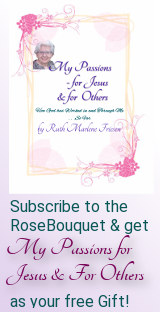 Author Card
Privacy Promises ~~ Sitemap
Ruthe's Secret Roses (official site)
©2001-2022 Ruth Marlene Friesen
Saskatoon, Saskatchewan, Canada