Tomorrow's Dream
by Janette Oke and T. Davis Bunn
Published by Bethany House Publishers
ISBN: 0-7642-2055-1 (1998)
This book is a sequel to Another Homecoming by Oke and Bunn. Whereas the first book introduced us to Kyle and her two families, (she was given up for adoption at birth), she was reunited with them by the end, and had also married Kenneth, the man her father had hired as his assistant, and to whom she turned for help after her adoptive father died.
In this book Kyle gives birth to a son, but he is not well, and soon dies. This devastates Kyle and seems to ravel all that she gained in the first book. Everyone is very concerned when she drifts away from God, and rejects Him.
However, God is not stymied. I loved the way the story unfolds so realistically, and also revels God's processes in the hearts of His dear people. It was a relief to see her husband show a strong faith that Kyle would come through this, and a joy to watch how events opened her mother, Abigail's eyes to her real need of a Saviour, while Kyle's biological parents became earnest prayer warriors.
Besides that, there is the sub-plot of Kyle's brother Joel, and his wife Ruthie, and their wedding, then the birth of their son, and Joel's health failing. Their compassion for Kyle, and the scenes into the home and hearts of Ruthie's Mennonite family on the farm were precious experiences for me in this book.
You know of course, if you read a lot of novels, that we read them for the vicarious experiences we can have with the characters. That's why good characterization is so very important in a good book.
I appreciate some spiritual maturity too, as I watch people grow in faith and knowledge and love for our Lord. I much prefer that over a bang-bang, hurried action story.
If you are at all like me then, you'll enjoy this book, Tomorrow's Dream too. Watch for anything by Oke and Bunn. You are sure of a good read!
Back to Index of Reviews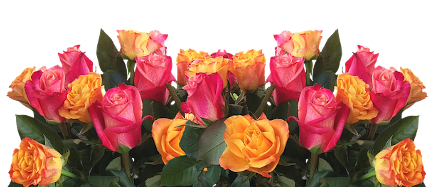 . . . . . . . . . . . . . . . . . . . . . . . . . . . . . . . . . . . . .


. . . . . . . . . . . . . . . . . . . . . . . . . . . . . . . . . . . . .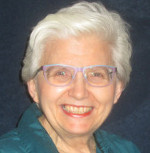 Ruth Marlene Friesen
The Responsible One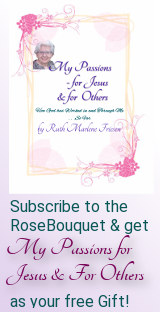 Author Card
Privacy Promises ~~ Sitemap
Ruthe's Secret Roses (official site)
©2001-2022 Ruth Marlene Friesen
Saskatoon, Saskatchewan, Canada