The Measure of a Heart
by Janette Oke
Published by Bethany House Publishers
Mnneapolis, MN. 55438
ISBN 1-55661-296-6
Again, I find myself marvelling at the insight this author has into ordinary, book-loving young women from poor families. (I suspect she may know something of this from personal experience).
With words as her paintbrush, Oke sketches soft water colour portraits of her characters. In this case it is Anna, the only daughter in a poor prairie farm family of boys. So she must help her mother in the house, and do many chores. Her one treat is to take a pail of milk to the pastor couple up the road. That elderly couple takes a fond interest in her and share books with her.
One day she finds they have gone on a trip and a young seminary student is staying there and will pastor their small country church in the interim. They begin a two year exchange of letters. Then Anna was able to go with the elderly pastor couple to attend Austin's graduation from Seminary. It was a scary experience for her.
Not long after that Austin comes calling, and soon they are Austin and Anna Barker, with a small church pastorate in a rural farming community.
One crisis after another causes Anna to find solutions that bless others. Yet through it all, she continues to feel that others would do a better job. Her insecurities, and sense of short-comings really drag her down, and bring on a depression of sorts.
This story is a testament to God's faithfulness, in how He sends the very person she has always admired and wanted to emulate, to convince her that she is doing very well, and being a great helpmeet to her husband, Austin. I was glad for how Oke handled that resolution to Anna's problem.
Really, I wonder if this isn't Oke's own story in disguise. She does such a great job of making Anna's thoughts and feelings come alive.
This story will give you a whole new respect for those plain, but faithful pastor's wives in obscure, prairie towns. If you feel insignificant, the ending will cheer you up!
Back to Index of Reviews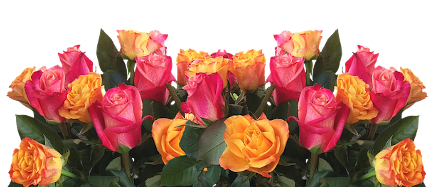 . . . . . . . . . . . . . . . . . . . . . . . . . . . . . . . . . . . . .


. . . . . . . . . . . . . . . . . . . . . . . . . . . . . . . . . . . . .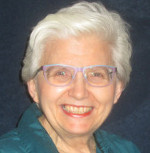 Ruth Marlene Friesen
The Responsible One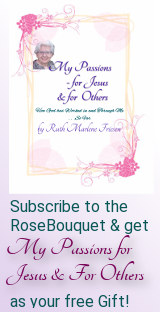 Author Card
Privacy Promises ~~ Sitemap
Ruthe's Secret Roses (official site)
©2001-2022 Ruth Marlene Friesen
Saskatoon, Saskatchewan, Canada