Secrets of a City Bench
by April Love
published by iUniverse (2001)
They meet at a certain city bench; Angie, a runaway and a prostitute, and Sam Trailer, fresh out of prison for murdering his own father. But Sam is a kind, caring man, and only wants to share his Friday night sandwiches with Angie, so he pays her to sit on the bench and eat with him. At first, Angie is wary and close-mouthed, but it is a relief to skip sex for this man, and she's starved, so she shows up week after week.
Just when she's relaxing more and opening up a tiny bit, Sam surprises her and Angie withdraws again.
The Bible he gave her really set her off. However, she read it and phoned the number Sam gave her on a slip of paper.
Readers with a Christian mind set will say, "This book is weird!" It is not your conventional Christian novel at all. Readers with a secular frame of reference may also call it strange. Both types, if open-minded enough to continue, will see it as earthy, and a very blunt, honest look at the true life of a survivor of sexual abuse. It does not cover up the pain and torment abused individuals go through, nor those who find themselves in dysfunctional families. However, it is described so vividly you will wince too.
Angie and Sam almost seem to take turns being weak and strong for each other. At first it seems like Sam is always the strong one for Angie, but the tables do turn. Very life-like! It is obvious that the author has experienced many of these abuses and recovery stages. She makes the reader experience them too.
But that is April Love's whole point. She has fictionalized some of the things she has suffered herself in the hope of helping non-victims understand such pain, and helping abuse survivors and victims like herself realize that there is a way out. They do not have to continue in this rut of suffering.
The author's bio reveals that she is a survivor of childhood abuse, and was kidnapped and raped as a young woman. Presently she counsels and helps at a Crisis Center for Women's Ministries, her husband Steve has become handicapped and unable to work, and she homeschools their three children. On top of all that, April is available to speak on this subject whenever invited. I marvel at her courage to do all this!
In Secrets of a City Bench, Love has Angie and Sam marry and go through stages of depression, sickness, and trauma. Some friends and family members step in to help, and they do learn to pray for divine help as well, but there are stretches where I felt like crying out, "Doesn't this cloud of sorrow ever lift?" Another author might have shortened those, to speed along the action, but Love must have done this on purpose to help the victims get a sense of identification, and non-victims a strong dose of being in their skin.
Not to spoil the ending, I'll just say that things do take a happier turn in the end, and by the epilogue (which I think should have been worked into the final chapter), I'm inclined to believe things are going to continue much smoother for Angie and Sam.
Actually, if we are realists, we'll know that a history of sexual and physical abuse is not over just because a home and job are secure. A sequel would reveal continuing struggles. But hopefully, as the Bible promises, also continuing maturity and victory.
I have another reason for appreciating this novel. My own, Ruthe's Secret Roses, comes at hurting people from the point of view of a shy country girl with a passion to help the hurting, without having experienced the pain and hardship they go through. She is just brimming over with the love of Christ because she has found Him to be her Best Friend in her loneliness. The people of April's book are the kind my heroine, Ruthe, gravitates towards.
This causes me to wonder if the readers that like my novel will not also really get into April's book, and the other way around as well; that those who identify and find themselves mirrored in Angie's terrors and angst, (or for that matter, Sam's outbursts), will discover a caring friend in Ruthe when they read, Ruthe's Secret Roses.
I'm very curious to discover if my theory is so. If you read both books, would let me know how you compare them?
If you have experienced abuse, please know that others have gone through similar events and there are people who care and would help you. Reach out for it! If you are not sure - read this book.
If you have not been wounded like this, but would like to understand so you can offer help and loving care, you too, need to read this book!
Love's first book is a vivid, intimate diary type with few literary tricks. The talent is there. Watch for subsequent books to give her a strong name in the publishing world. Incidentally, it was interesting to see how a journalling marathon became a method to help Angie work through some issues that were stalling her life.
You may get Secrets of a City Bench at iUniverse.com. In fact, if you google the title with author's name you will find it is available on a number of sites, like amazon, goodreads, even ebay..
Back to Index of Reviews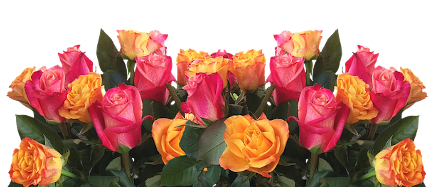 . . . . . . . . . . . . . . . . . . . . . . . . . . . . . . . . . . . . .


. . . . . . . . . . . . . . . . . . . . . . . . . . . . . . . . . . . . .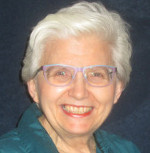 Ruth Marlene Friesen
The Responsible One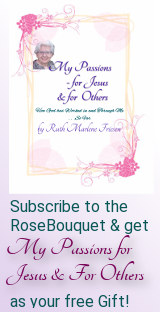 Author Card
Privacy Promises ~~ Sitemap
Ruthe's Secret Roses (official site)
©2001-2022 Ruth Marlene Friesen
Saskatoon, Saskatchewan, Canada