Just as I Am
by Billy Graham
ISBN # 006 063 0633875 (cloth)
or, ISBN # 006 063 3921 (paper)
Reading this book, I had a strong spiritual sense of recognizing God's Elijah, or John the Baptist, for our generation. Billy Graham himself couldn't explain why God should give him power to preach to thousands, with such effective results in souls saved through simple faith in Jesus Christ. He was especially endowed with a gift of the Holy Spirit to accomplish this work, and enough years have passed to get a good overview, even though at the time he wrote this book he was still active in preaching at large crusades and the many evangelistic arms of his Association were going strong. I really have the feeling that God sent this man so that the world might know the gospel before the end of the Church age. In a way it is indicative of the coming of the end.
Another thing that I can take away from this reading, is how Dr. Graham used his fame and influence to befriend presidents and royalty and in those private moments in their own homes, he witnessed to them and made sure they knew the gospel plainly. When the time seemed right, he even confronted them about their need to make a confession of their faith in Christ. This happened also with movie stars and television celebrities, and rulers of communist countries. I stand in awe. People that I thought were next to impossible to witness to had opportunities and were willing to hear Billy Graham share the gospel. How I rejoiced to discover that he did and made it a point to share the gospel the first time he meets such people, if it is at all possible to introduce the subject, because he never knew if he'd see them again. Truly, all Christians should be witnessing in this manner. What a fine example God has given us in this man.
But throughout the book, written in his voice, I hear a humble man who admits that he is quite ordinary, and human like the rest of us. He is frank about his blunders and errors and wishes that he had spent more time with his family.
I had heard before that his wife, Ruth had made it her ministry to raise the children and uphold Billy continually in prayer. In this telling, I could see that he owes her tremendously for all that. Without Ruth, Billy could not have done all he did - even with such a dramatic spiritual gift.
That he has such a faithful and talented group of associates to help with the crusades and cover all the other aspects for which he does not have spiritual gifts is another marvel of our Great Lord, the Head of His Church. I have come away with deeper respect for how wonderfully Christ leads and operates through His Body, the Church. This is a story of one of the more prominent men He has used. Some day in Heaven, we'll know the stories of all the obscure parts of His Body and how marvellously He worked through them behind the scenes too. Wow, I look forward to those revealings! Such stories inspire me to worship God.
Back to Index of Reviews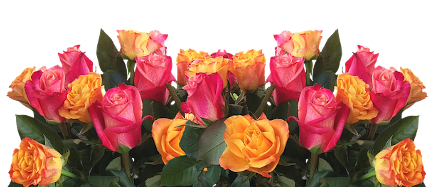 . . . . . . . . . . . . . . . . . . . . . . . . . . . . . . . . . . . . .


. . . . . . . . . . . . . . . . . . . . . . . . . . . . . . . . . . . . .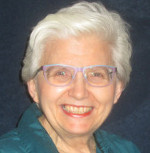 Ruth Marlene Friesen
The Responsible One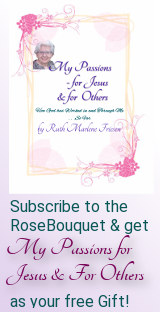 Author Card
Privacy Promises ~~ Sitemap
Ruthe's Secret Roses (official site)
©2001-2022 Ruth Marlene Friesen
Saskatoon, Saskatchewan, Canada