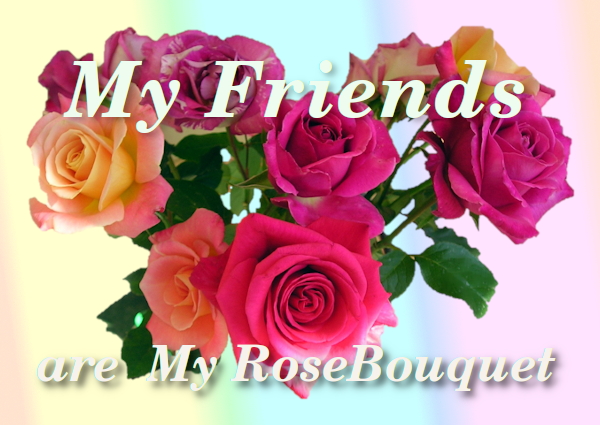 (What WAS The RoseBouquet (blog) has now moved HERE - Part of the Static Site)



A Gift that Increased my Pantry Greenhouse
On Saturday, I spent an hour or more tidying up the shelves above the upright freezer, and since I was on a roll, I started on the other deeper shelves along the north wall. But I ran into several boxes that I want out of there, they need to be disposed of, or put in another place. These boxes were too heavy for me to pull out and carry away.
I found myself wishing for Gary to show up at the door, but I hate to call him for minor things and disrupt his work day, so I decided to leave them there until it was convenient for him.
Well, guess what! Yesterday afternoon he was suddenly at my door with a big box. He wanted to know if I was ready for a Christmas present. When he put it down and we looked inside, there was a large tray with a number of small pots with small succulents (Cactii) of various kinds.
I asked where he'd got them. "Behind the Giant Tiger in their dumpster," he replied. (I had to laugh; that's exactly what my Dad would do - except he never heard of dumpsters. He would take long walks to the garbage dump outside of Hague.)
Most of the plants looked like they had not had a whiff of water for a while, so Gary is expecting me to nurse them to health, and later on he may want some back for himself. If they survive they may make some nice Christmas gifts.
Problem is: I'm totally new to Succulents, so I'll have to do some research online before I get into it in a big way.
he thought I might be able to root - don't know... I'll have to study up on this first).
Anyway, since he was right there, I asked him to take some of those heavy boxes down and carry them into the basement. So there! I got what I wanted - ...and, a new hobby I wasn't expecting!
[Back to Archives Index ] ~~ [Back to Main RoseBouquet Page]
P.S. Due to relentless efforts to hack into the blog, I have deleted it and move my weekly posts to this Department on my novel's site, which is all about my Friends being my Roses or RoseBouquet, and has been from the beginning, in 2001.
<*> TIPS & SOLUTIONS: <*>
2 More Rebate Shopping Portals
When I first discovered eBates, my first encounter with a rebate shopping site about 20 years ago, I believe I read that it was started by two former police women who were concerned about safe shopping online. That has since come into new hands and is call Rakuten. It is very chic and modern. One can sign up for a free membership at either the USA site or the Canadian one. Or, as I have done, sign up at both.
Not only can you login to your Rakuten account first, find the store you would like to shop at and click on the link to the store. That is how Rakuten knows to give you a percentage of your spending back as rebate money.
Also, you can refer a friend: Rakuten offers rewards to our members for spreading the word about earning Cash Back. If someone you refer signs up for Rakuten and makes a qualifying purchase, you can both earn a reward! The purchase requirement and reward amount can vary, but the most current promotion can always be found on the Refer-A-Friend page.
Rakuten members are each assigned a unique link, which can be found by signing in to Rakuten and visiting the Refer-A-Friend page. Simply send your link to friends via email, text or social media. If they sign up via your link and make a qualifying purchase, you both earn your reward.
For you to qualify for your bonus, your friend has to: Sign up for Rakuten using your unique link or by providing the email used on your Rakuten account when they sign up. (This is how we'll know who sent them!) Make a minimum purchase that qualifies for Cash Back within 90 days of signing up. You will receive your bonus within 60 days of your referral's qualifying purchase.
That bonus is presently $40 for the USA site, and $30 for the Canadian site.
Choose either of these links: Rakuten (USA) or Rakuten (Canada).
What's to lose if you get 30-50% off your purchases?!
Great Canadian Rebates - is another such a portal to mostly Canadian stores and businesses. But it is free to sign up, and Americans may certainly shop through here too.v
There is also a referral plan. If you refer a friend or relative and they also join, you'll even be able to earn 15 percent on all of their Cash Back Rebates in referral bonuses. Notice! Not just once but every time! (That could be a nice little side-income if you have a number of eager shoppers as good friends!) Okay. Youu start here: GreatCanadianRebates signup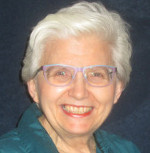 Ruth Marlene Friesen
The Responsible One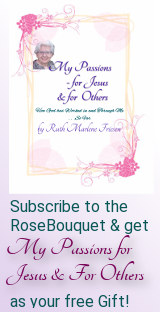 Author Card
Privacy Promises ~~ Sitemap
Ruthe's Secret Roses (official site)
©2001-2021 Ruth Marlene Friesen
Saskatoon, Saskatchewan, Canada