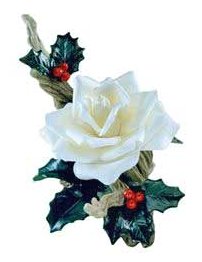 At My Place:
What December 1st Means
I'm not sure if you feel the same way, but what December 1st means to me is .... GASP! I have to get busy on my Christmas agenda now! I'm late. Really late! I should have started two months ago!
But two months ago I was still cleaning up leaves outside for the winter. In just the last 3-4 weeks now, I've been going out for at least one or two sessions of intense exercise in shoveling snow. Sometimes I've got so exhausted (like last Friday) so that it takes me two days of staying in and doing quiet desk work and having extra afternoon naps to get rested up. So... I don't see how I could interrupt my busy work schedule to start on my Christmas projects. No...! (shaking my head).
You might be thinking, "Oh Ruth, you're over-reacting. I know you have said in the past that you don't go shopping for a lot of gifts, nor do you bake up a storm for Christmas, and you don't decorate a tree - or do any more than pin up some Christmas cards on the basement door."
That's all true, Friend. But you are forgetting that it takes me 2 or 3 Sunday afternoons to draft and polish my Christmas letter. Remember, I used to have a lot of offline PenPals? I've let some of them go, (and some have passed on)... but once I've got a general letter done, I make a list and start adding personal letters or P.S. notes to all of them, and I address the envelopes by hand. The last few years I've even stopped making my homemade Christmas Cards. But it is the personal touch or decor on my letters, and the personal notes that usually takes up all my business hours for 2 weeks.
There have been some years I didn't get all my mail out until after New Years! But sacrificing so much time from my business agenda puts me far behind. So I try hard not it let it get to that.
I did try to make an outline for my letter this last Sunday, but I dozed off, so no draft is done yet.
Want to know what got me all excited about this now?
Well, I listen to BBNradio.org all day long. They play my kind of conservative Christian music, so it is like a spiritual perfume or company in my house that makes me feel loved and content. They have a tradition that starting on December 1st they will play only Christmas music all the day long, 24-7 for the whole month. (I have maybe one or two CDs with Christmas music; they have thousands upon thousands! So I hear lots of variety.)
Last night about 10 or 11, I began to hear Christmas music in my background. I glanced at my clock and then thought, "Oh, that's right. It's December 1st already on the East coast!"
I might not have started thinking about my Christmas mail until today, but immediately my mind went into gear, with panic thoughts like, "Oh no, I'm late! How am I going to squeeze this in with all the site rebuilds?" - Definitely, I'll be putting a PUSH on this weekend.
Mind you, this morning the Christmas music is calming me down and I think it will all come to pass. I normally try to invite some single friends over for Christmas day. But because our COVID restrictions now say that we are not to have anyone in our homes aside from those that live with us.... chances are that I may be celebrating all alone.
I have accepted my singleness and solitude, but I know some friends would find that day very lonely and tearful, so I'll watch and wait. I'll buy a turkey and have groceries on hand in case I can have friends over. - If not, I'll have turkey leftovers for a week or more, and I'll declare the 25th a Prayer Retreat day. Or, wait, I could maybe organize a Zoom gathering with my siblings. Maybe another one with friends?
See? I'm beginning to think up creative solutions. We'll make it work.
How about you? Are you still in the panic stage? :)
Relax. You will survive, and the Lord will bring some nice surprises into the mix.
[Pub. in RoseBouquet -Dec/1/2020]
[Back to Archives Index ] ~~ [Back to Main RoseBouquet Page]