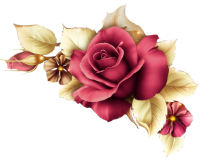 At My Place:
A Glimpse into My Past
Years ago I lived in London, Ontario, and for just about 12 years I had a job as a receptionist and switchboard operator at Philips Electronics. (Their lightbulb factory). I was told at the beginning I could be fired for falling asleep on the job. I thought it was a joke.
After a while I realized how real the danger of falling asleep was! Sometimes there was no call on the switchboard for say 45 minutes. If I put my head down on my arms I could be asleep in minutes. So I learned to always have a bag of library books with me, as faithfully as my purse and my lunch. I also found that the long quiet spells were perfect for reading the Bible and having prayer times, but my active imagination would go off on tangents, so to keep myself more focused I began to journal my prayers. That way if I was interrupted by a call, or a someone coming in the front door, I could pick up where I left off when the interruption was over.
(Later, when we got a new pastor at our church, he asked me to become the church secretary, and our Philips manager had no problem with me doing church work on my job as long as I switched immediately when I was given Philips work to do. Sometimes the office staff upstairs would bring me forms to sort into filing order. Or a foreman on the production floor would bring me small boxes with hundreds of leadwires to count. Mostly though my time was my own to read, pray, or type up letters for the pastor, and to prepare the weekly church bulletin.
I have never had any intention to show my Prayer Journals to anyone else. But in the last few months I've begun to think about writing a book about my caregiver years with my parents in Hague. I realized that a lot of details have become fuzzy in my memory, but I thought - the solution would be to go through those handwritten notebooks and binders, and to type up or transcribe them as a source of accurate dates and emotions for my writing of the book.
The only time I could myself doing this was to get up extra early for about half an hour before my present-day devotional time. However, I was always so sluggish and stiff in the mornings that it was taking me an hour to get up, fully dressed and ready for the day. So I committed this problem to the Lord.
Guess what, in the last 2-3 weeks I've been waking up ahead of my alarm at 6 am., and now I'm often dressed and in my right mind between 6:30 and 7 am! Wonderful!
So I've been transcribing into my computer those old hand-written journals, and I'm absolutely astonished at how many details I had forgotten. As soon as I read them vivid scenes come to my mind! I see the names of friends I haven't thought of in years!
So recently I've been going through the difficult time I had in deciding whether to move home to care for my parents or not. It became clear that they could not pay me a salary so this meant I had to trust the Lord to provide for any financial needs I might have. (I would get free room and meals). After a July vacation back in Hague, I finally made the decision to make the move, but because of many regular commitments that would start up again in September if I stayed in London, it would be best to make that move at the end of August, or by Labour Day weekend.
I was well-known for multi-tasking, but when I saw all that I tried to cram into August I got exhausted just reading about it all! My job at Philips stopped the third week of August and I was super busy with packing, farewell suppers, and trying to provide all that the new people who took on my 7 volunteer jobs at the church would need to go forward. On top of all that I was having my annual hay fever (ragweed) attacks, so my nose was dripping and rashy.
There were no Journal entries for that last week of August, and not again until September 9th. ('83) That was where I was typing yesterday morning and this morning. Today I came to the first draft of my letter back to all my friends - now my Pen Pals - back in London to tell them of my 48 hour bus ride from London to Saskatoon.
Wow! The tears just flowed this morning! I had vague memories of that major move in my life, a HUGE TRANSITION - but intense emotions had subsided long ago, and so only the outline of those events had stayed with me.
I actually considered sharing that letter with you here this morning, and then realized that it was long enough for a whole chapter in that future book. I'd be much better off just summarizing those events, and just making this point: I had to praise God all over again, for how tenderly and gently He led me. Not only that but the Holy Spirit sang this short course we had just learned the evening before in church.
"Emmanuel, Emmanuel
His name is called Emmanuel
God with us
Revealed in us
His name is called Emmanuel."
It took 48 hours for that greyhound bus ride from London to Saskatoon, and though the tears flowed for hours, the Holy Spirit sang it over and over to me, assuring me that it was okay to grieve all that I was leaving behind. I'd grown so much, learned leadership skills, and when I counted up in my address book, I had made about 300 friends in my 12 years there!
My parents picked me up in Saskatoon at the depot and when we got home, I found that they had paneled a room for me in the basement, that took in about a quarter of the whole basement. They also put down indoor/outdoor carpeting.
But as I was unpacking I got feverish and sick, throwing up and generally I was wasted. That same evening a call came from BC that Gran'ma Friesen (Dad's mother) had died. Both Mom and Dad wanted to go, so I assured them they could catch a bus, and I'd be hiding in bed for the four days they would be gone. I didn't want to go anywhere.
Aside from raiding the fridge a few times, I just allowed myself time to rest and heal up. Inside and out.
So, if you should drop by today, you might catch me wiping my eyes every once in a while, as I relive a major transition time in my life. But I'm okay. I mourned the separation back then, and have gone on to many new and different adventures.
[Pub. in RoseBouquet -Nov/24/2020]
[Back to Archives Index] ~~ [Back to Main RoseBouquet Page]