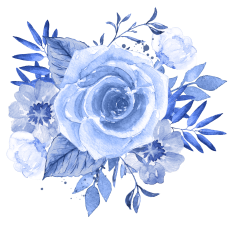 At My Place: An Angel Named Ike
Sometimes our friends are like angels that the Lord sends to help us out when we reach the end of our strength or stamina. Yesterday He sent Ike. (Maybe you've experienced this too?)
Ike Thiessen used to be a repair man for weigh scales, but he's retired now. Well, not quite. He is the treasurer and the main leg-man for the ministry called Expanding Youth Ministries Int'l (EYMI). I have built and maintain a small website for them. So when Ike needs something added or changed on the site he calls me.
Ike made such a call on Friday and asked how I was managing. I told him about all the snow shoveling I've done in about 10 minute spurts of strenuous activity, but that I still have a heap of snow with ice chunks beside my gate. I think, piled up by the man who clears the parking lot for the restaurant across the alley with a bobcat and forklift. I'm pretty sure he was trying to do me a favour by clearing some of the snow in front of my gate, but by dumping it in a heap just outside the gatepost, he created a hazard for me.
You see, when I come home to my garage, I usually turn towards that spot, then back up carefully towards the cars parked at the restaurant (I don't want to get dinged for putting dents into them). Then I get out, unlock my gate, and get into my car and drive into my tent/garage v-e-r-y carefully so I don't scratch up my car on the gate post to the east, as it stands inside the tent entrance space. I have already got a number of scratches that way!
Honestly, it was on my project list this past summer to get a wider gate made - but it didn't happen.
The problem with that high heap of hard snow rocks was that it was right where I liked to point the front of my car so I could back up facing my entrance. With that heap there my front tires get hung up, and start spinning away uselessly. If I try to allow space for that heap, I have trouble seeing the power pole behind me until I have hit it, as it doesn't show up in my rear window nor the right-hand side mirror. (It's in my blind spot).
The other week when I went out for a quick errand to deposit some checks, I came back and decided to just make a sharp turn into my gate/garage entrance (trying not to think of the times I had scratched up the right front side of the car). Sure enough that post was too close for that kind of turn and I not only scratched the car, but twisted the lower ring on the gate, so that the rings the drop bar has to go through between the swinging gate parts, before I can put the padlock on the gate hardly fit. Just barely now.
The scratches on the car don't hinder the driving of it, but it is sure beginning to look battered!
Anyway, when I told Ike about this, and that I was trying to whittle away at that icy heap in 10 minute exercise sessions, but that my left elbow has become quite achy, so now I try to skip a few days before I go back at it. Ike volunteered to come by to pick at the ice and shovel it away. Yesterday he called after lunch to confirm.
I went out to meet him there and while I waited I chopped at the ice chunks with Dad's ice chopper. Then used my big blue blade/scoop to push those lumps down the alley to a section behind my 6 foot back fence. Then tried to lift the chunks up and throw them up towards the fence.
When Ike arrived he insisted that I should just lock up my gate and go back in. He had brought his own ice chopper and shovel. He would call me when he finished.
Sure enough. Ike called me about an hour later. I waited until I was making supper when I remembered that I should bring my shovels to the back door, since, in this neighbourhood, if someone sees something they want, they will help themselves. I'm not sure my padlocked gate or 6 ft fence really keeps them out.
So I went to see how much Ike had got done. Wow! At least a third to almost half of that ice heap was gone! Wonderful! Yes, Ike is human - but also an angel!
[Pub. in RoseBouquet -Dec/8/2020]
[Back to Archives Index ] ~~ [Back to Main RoseBouquet Page]