Ruth Marlene Friesen: Welcome!

This site is like Ruthe, the heroine of my novel, Ruthe's Secret Roses

Ruthe is . . .
intimate with God,
prays a lot,
a bleeding heart for the hurting,
a big sister,
rescues friends,
has creative ideas,
likes to give surprise gifts,
loyal to friends,
dreams of love and marriage,
dreams of writing a book
goes the extra mile

So this site offers;
good books to read!
help to become Friends with Jesus,
The One Ideal Real Friend
a cure for loneliness
An Older Sister's Coping Secret
how to pray Panic Prayers,
& regularly/daily
devotionals,
how to grow in faith
Christian mentoring,
how to share your faith
character development
how to become a writer





Psst! I've got FREE taste treats of the novel ready for YOU! DOWNLOAD the first 3 chapters as an eBOOK in beautiful colours, or read the first 8 chapters on this site, if you have time to stay a while. Start READING HERE!
OR, you can subscribe to a daily series of installments by email until you have read the 8 Chapter Sampler: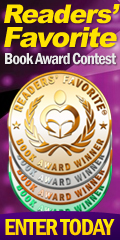 The Basement Reno Saga
Back in January of 2009, the projects of the RRAP program (government assistance to make my home safe and secure) finished. I had various workmen come in since about July of 2008 to do those eight projects. But now, when I no longer had to keep my stuff out of their way, I began to tackle my own reno projects on my wee little house. I'm no professional, but I'm not afraid of work.


I began by moving everything in the basement into the center of the one, single room, so that I could deal with the walls first, and lay the ceramic tiles Dad had given me, all around the perimeter of the room first. I knew it was a huge job, but I would tackle it little by little on the Saturdays that I could stay home from other events.




As you can see the walls were NOT attractive at all, and on top of the walls, especially under the back porch, was a gap big enough for mice - even cats and dogs to waltz through! So the first thing I did was pull out that filthy blanket with gloves, and dispose of it. Then I hammered some 2x4s into that gap.



Again, I'm not terribly good with a hammer, but I managed to pound and force some 2x4s into that gap and mouse-proof it. I also bought some rolls of foil and bubble-pack called Reflectex, which I could cut with a scissor and shape into the spaces above the wall, and between the floor beams above. My aim was to make it as hard as possible - no, even impossible for mice to get into my house around the foundation.


One Saturday in February, my brother Ernie came from Winnipeg, and spent the day gluing these pink sheets of insulation over those ugly cement walls. We used liquid nails which he squeezed onto the walls with a caulking gun. Gaudy as all get-out! But at least I felt that the walls were warmer and not letting in so much cold.


After Ernie was gone, I spent my Saturdays through the rest of that winter, and last winter too, alternately tiling and then the following Saturday grouting the patch of tiles I'd got laid. Sometimes I'd only get 7-14 done, and sometimes as many as 21 or I believe once I got 42 done!

I could only cement down tiles for 3-4 hours before my get-up-n'-go and got-up-n' went!


This is work best done on hands and knees, and since my knees were complaining, I tried to sit on a stool most of the time.

As the tiles I had to work with were an asorted bunch of about 200, it was a challenge to figure out layout patterns. I tried to use up the darkest ones at the outer edges of the room, as there would be storage shelves standing over them.


Another corner grouted and ready to wash up. I don't think my friends understood why I could get excited over another patch of tiles laid over the last weekend. But it was progress on my long-range project.

Yes, it was hard, exhausting work. But oh, how easy to care for the floor now! I just sweep and wet mop.


Before I moved the shelving units with their loads back against the wall, I took time to cover the pink insulation with panels of upholstry fabric for wallpaper. At least I was able to glue that to the stryofoam.

At Habitat for Humanity's ReStore I found several rolls of unused upholstry. One roll would not have been enough so I bought 3 of them for $30 and alternated the one with the blue linen look, with the taupe one with the blue threads woven through.


Some of these runs together in my mind, but it seems that last winter I focused on just the center of the basement room, laying tiles in sections. Sometimes I simply could not help it if I ran out of one kind and had to start with another. Esentially though, I tried to get the lighter tiles distributed through the center of the room to make it appear brighter.

There are four rough wooden shelf units around the east, south (2) and west walls. Once the walls had the fabric coverings, I moved them against the walls and re-loaded the stuff on the shelves. This also helps to keep the cold from seeping in through the cement walls. (No pictures yet).


One section at the foot of the stairs remained because last year Ernie had removed a rock that protruded in the cement wall, and it just had not suited me to work on that until the floor was done. I finally got to it this last Saturday of February 2011. Here I had pinned up the fabric at the top, and then lifted up the lower parts to dab glue all over the insulation sheets. Then I turned town the selvages on both sides, and glued them down too.




There is a wooden wall behind the stairs that hides the hill of dirt under the front third of the house. So I only had to cover three walls.

But there! Hallelujah! The walls are all done! February 26, 2011.






I even covered some leftovre pieces of that pink stryofoam with the fabric, and glued them into the ugly areas above the landing of the stairs.

And guess what? I have some of each roll of upholstry fabric left for things like purses and shopping bags, and drapes for my storage units. :)


The last tiles were laid the week before, but this past Saturday I took time to squeeze and work some silicone over the grout lines around the drain hole in the floor. Assuming it may flood from time to time, I wanted to ensure the tiles don't lift up and float away.

I'm not terribly sure I did the job right, and it was tedious, and hard on my arms and hands - but (sigh) I think I've done all that I know to do.


Here's a view of the finished tiles in the last and hardest area. To get the tiles to go around the curve of the cement, I had to break a number of them, and cement them down like a mosaic puzzle.

Oh, and that white pipe is from the furnace, which dribbles water into the hole from time to time. I set a plastic tub to catch the drips while I worked, so that it would be out of my way.





There's that small patch of tiles and little pieces that I tiled last week. If I'm going to go this far, I may as well do it ALL. Every last corner! I even had to buy a few tiles for this last area.

I see it still needs another buffing.


Just another view of the last floor area I had to cover. Now it is all done!

I need to organize my stuff on the shelves and tidy up, and I may one day decide to put up something on the ceiling, but for now, my huge three-winter reno project is done!


Thanks for taking this photo tour with me to celebrate a job completed.


Back to the Patio for more photo stories
Ruthe's Secret Roses available in softcover! Purchase it at BookLocker.com and it will be in the mail to you within 48 hours!


The novel:
Order NOW
Author
Read it Right NOW!

Available at:
BookLocker.com
Amazon.ca
Amazon.com

Or ASK at any bookstore!

Have the RoseBouquet
(my inspirational blog/RSS feed)
sent to you weekly by email:







Site Hostess:
About Me
Contact Me
Media Kit
History
In the Garden
RoseBouquet Blog
RSS feed!

Privacy Rule
FAQs
Site Map
Search
Best Friend




Let's Get Acquainted!
Goal-settingt
Mentoring
Patio
(photo stories)
Write 4 Kids
Writing Links
Writing Tips
Tell me Your Story