Ruth Marlene Friesen: Welcome!

This site is like Ruthe, the heroine of my novel, Ruthe's Secret Roses

Ruthe is . . .
intimate with God,
prays a lot,
a bleeding heart for the hurting,
a big sister,
rescues friends,
has creative ideas,
likes to give surprise gifts,
loyal to friends,
dreams of love and marriage,
dreams of writing a book
goes the extra mile

So this site offers;
good books to read!
help to become Friends with Jesus,
The One Ideal Real Friend
a cure for loneliness
An Older Sister's Coping Secret
how to pray Panic Prayers,
& regularly/daily
devotionals,
how to grow in faith
Christian mentoring,
how to share your faith
character development
how to become a writer




Psst! I've got FREE taste treats of the novel ready for YOU! DOWNLOAD the first 3 chapters as an eBOOK in beautiful colours, or read the first 8 chapters on this site, if you have time to stay a while. Start READING HERE!
OR, you can subscribe to a daily series of installments by email until you have read the 8 Chapter Sampler: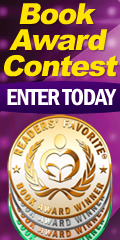 My 2011 Garden - May and June Photos
[Slow connection? Allow time for photos to show up - there's lots!]
I wasn't sure I would have time for photo stories of my 2011garden, but I've had so many compliements on the ones of the past few years, that I decided to pull this off this past Sunday afternoon. However, I've had to dash out between rain showers and even a short spell of hail, to get the latest photos for this page.

There wasn't a lot to see in May yet, so there are only about three photos from that time, just after seeding my garden on the May long weekend. But in the last few weeks we've had quite a bit of rain (though not as much as other parts of our province where they've been flooded and evacuated off their properties). This means my garden is beginning to grow by leaps and bounds.


Here the garden, almost all of my small backyard, was just seeded the Saturday of Victoria Day weekend of May.

Each year it gets easier for Joe to go through it with the rotortiller. But we had to wait until he was able to borrow it from a friend.


I had started some tomato seedlings in the back porch, and a couple of weeks after the seeding weekend I decided it was time to transplant them outside. I put most of them in clumps in two rows opposite the fridge planter, but these cherry tomatoes ended up in this crock which had the bottom drop out this spring. I set it up at the corner of the back porch.

Afraid that it might not get enough sun I planted the other cherry tomato plant beside the rain gauge in the middle of the garden. We'll see which does better.




This is the view of my front path and flowerbeds a couple of weeks ago. (Compare to photos taken today further down!). The pink tulips were just finished, the daisies were starting to bloom, and the irises were budding.




Daisies may look pure and demure, but they are not shy about growing once they are established. This is what the patch nearest the lawn was like more recently.









Ah, and here the irises have burst into bloom in the shade of the tree on the east side of the path, but surrounded by daisies.

The white buckets on the steps have pink impatiens and some other flowers I sowed into their soil. But they may have washed out in the rains.


When I turned back for another glance the other morning as I was walking off to the office, I saw this view. The walk is strewn with patches of sunlight and both daisies and irises bending over from the weight of rain showers.






You may know I'm into herbs and right by my back gate there's a patch of plantain that thrives even though I drive over it often enough. In fact, it grows wild all around my car, in the path past the house, and the edges of my garden. So one day I used part of my supper hour to harvest a huge basin full of plantain to wash, dry, and put up for teas and ointments in the winter.


There's another cloud of irises growing in the back between the big tree and the fence, just behind the rhubarb by the rain barrel. Which has obviously been enjoying the many rain showers in June!







I was able to plant a couple of potatoes in the fridge planter a week or two before the garden was tilled, and they are thriving well there. I think I'll check them soon and see if I can't have fresh purple potatoes by July 1 this week! (It appears the rains have spattered dirt up the sides of the fridge).


One thing I decided to do differently this year was grow a lot more flowers so I can give away cut flower arrangements as gifts. I was given a large quantity of zinnia seeds, and I have LOTS of marigold seeds, plus I bought some others. So I decided to dig up a circle in the front lawn to show off some flowers to passersby.

But with my osteoporsis back I can only dig with the spade for short sessions at a time. So this is still a work in progress. This one is an early shot. You'll see progress later on.


Here's a peek at the corner flowerbed by the front porch and house. The lily of the valley (in the dark corner) finished some time ago. Now the mint, and a few irises, the daisies, and a couple of pink petunias are holding forth their beauty.






Okay, so today, Sunday, June 26th, I spied some sunshine between showers and went out for a quick tour of the current status in my yard. Want to come along?

Here, you notice that the rain barrel is over-flowing again. It's been doing that a lot. (I only watered with the garden hose once, and the tap is leaking like crazy). I had to keep the camera tilted down too, to keep the raindrops off - yes, even in the sunshine.


This is what the garden looks like five weeks after it was sown. Now I confess, I've added a few things since that date, so some of them have a later start. But it is a delight to see it doing so well!







To the left you see my tomato plants have really been taking off. Just Friday I put some wire cages over them so they will be able to climb and lean on that framework. However, I could use another eight - as soon as I can afford them. Note, there's one on the right, and another by the blue rain gauge up ahead.


Glancing to the right, I'd like to draw attention to that row of mums in the center, right between the spinach above and the zucchini below. On Friday, at the office one of the women was giving away flowers she got for Mother's Day. She felt they were dying under her care. I was not about to turn them down! So I divided the mums and planted them in the row where the parsley has not really showed up. Two of the mums looked about dried up, but I planted them anyway, in case there was life in the roots.


Swinging our attention to the left again, notice the large squash plants there. I didn't sow them!

But I do bury my kitchen waste as compost in the garden almost daily, and those are from seeds of the squash and/or pumpkins that I was eating from lst summer. I've already given away some of them, and moved some to the front (see later). Last year they walked all over my garden, remember? So this time I'm going to cut back their vines so as not to crowd my flowers and tomatoes, etc.


Also on the left side are two rows of swiss chart, which I learned to enjoy last summer, and my potatoes - four rows on either side.

Actually, between the squash and the swiss chard were some rows where the lettuces are not coming up very well, so I sowed some more flowers there just a week ago. Oh, but this garden is going to be colourful in another month or so!


Turning around beside my car, we look back over the garden toward the back of the house, which is in the shade of those big trees.

The garden does appear to be shady in a lot of places, doesn't it? But the sun shines at different angles during our long June days.




Look down right beside our feet by the shed. There in these flowerbeds I've planted some potatoes - (again, while I was waiting for the garden soil to be tilled I looked for spots where I could plant something). - (I just saw that there is clover coming up there. See those white blossoms?)


Once I resolved to plant more flowers I looked for more nooks and crannies to add them. Here under this tree would be a nice spot, but I first trimmed out a lot of the low-hanging branches. Then I spaded up that patch, and sowed a row of cosmos in the back, a row of asters in the center and a row of Zinnias in the front. I can hardly wait to see what a riot of colour that corner will be! Right now there are weeds coming up there too, and I'm not sure which is which, so I'm afraid to do much weeding.


Hey, do you see those little plants along that fence? Those are volunteer morning glories, coming up from the dropped seeds last year. I haven't had to sow any. They just pop up all over now!






There were some morning glories popping up where I had planted my tomatoes. Knowing how they like to cling by their vines to anything and everything, I trimmed off some lower branchy growth by the big tree and dug up the soil and transplanted the morning glories. They can climb up that tree if they want!


My one lone strawberry plant on the back deck is growing too. It has even put out a runner and a new plant. Hmm... ? Should I find a garden spot for it too?

I wasn't really planning on starting a strawberry ranch! Maybe my mind is just flashing back to Mom's ragged strawberry patch with tiny berries until I showed her how much easier it was to drive to a Strawberry U-Pick and to pick all we needed for the year in an hour or so, get them in the freezer, and all the work was done for the whole year. - With that line of thinking I better just leave it in that pot and see how it does. But I should move it into the sun more.


Let's circle around to the front yard for a final look today.

Here the mint, a few irises and my peony bushes (all brought from my parents' house in 2007) are doing fairly well. I can get several good pickings of the mint for my dried herbs in one summer, and those peony buds will soon be large deep raspberry red flowers!


This is as far as I got with my circular flowerbed yesterday. The dirt in the circle has been dug up and loosened enough I think, but I still need to break up the clods I threw on that canvas and get them back into the circle. Then sow my flowers. Maybe two more sessions of work will do it?


Do you notice these squash plants which I transferred yesterday here beside this tree right beside the sidewalk?

I'm hoping they don't find it too shady, and that they will climb up the tree and show off their big golden trumpet flowers to the public passing by.

What if people steal the squash or vandalize them? (Sigh) I really haven't thought that all through. Maybe I'm just ready to take the risk. :)


Last year my friend Kathy gave me some seeds from her flowers, and I thought I sowed them here, but nothing came up. This year one plant has. I believe she said this flower had a number of names; Balloon Flowers, Millions of Bells, and Mission Bells. Guess I should try to find out for sure.


See my comfrey plant? It has these long thick (and furry) leaves, with the white clusters of flowers hanging down. Comfrey is a very good herb to have around. And it will grow much larger yet. The leaves have bristle hairs on both sides and can get quite large. Last year I didn't get to harvesting the leaves for drying until they were about 10 inches across and nearly two feet long!


Here's our last look for today - until next month - of the front path. A few of the daisies and the irises are leaning over and lying on the path, just representing the abundance of beautiful flowers!

Oh, it's great to be alive and to have all this to enjoy! Thanks for coming on this garden tour with me.


Back to Patio for more Photo Stories
My 2011 Garden - May & June Photos
My 2011 July Garden Tour
2011 - End of Garden Tour
A Gift of Fruit
Ruthe's Secret Roses available in softcover! Purchase it at BookLocker.com and it will be in the mail to you within 48 hours!


The novel:
Order NOW
Author
Read it Right NOW!

Available at:
BookLocker.com
Amazon.ca
Amazon.com

Or ASK at any bookstore!

Have the RoseBouquet
(my inspirational blog/RSS feed)
sent to you weekly by email:







Site Hostess:
About Me
Contact Me
Media Kit
History
In the Garden
RoseBouquet Blog
RSS feed!

Privacy Rule
FAQs
Site Map
Search
Best Friend




Let's Get Acquainted!
Goal-settingt
Mentoring
Patio
(photo stories)
Write 4 Kids
Writing Links
Writing Tips
Tell me Your Story

articles on writing;
Writing 4 Success
Ebook Publishing
Spilled Candy - on writing the novel and promoting yourself as the author.






Tips & Solutions

My favourite online Bookstore has; Giveaways, Great Deals, and Gifts!


Are you a Work-at-Home-Mom? Download and read (for free) WAHM-IT! The Masters Course. Yes, we handle Questions!